Day 1 :
Keynote Forum
Emeritus of Nutritional Biochemistry Jacob Gould Schurman Professor Cornell University
Time : 10:15-10:55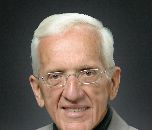 Biography:
For more than forty years, Dr. T. Colin Campbell has been at the forefront of nutrition research. His legacy, the China Project, is the most comprehensive study of health and nutrition ever conducted. Dr. Campbell is a professor Emeritus at Cornell University and is most well-known for co-authoring the bestselling book "The China Study". In addition to his long and outstanding career, he has been featured in several documentary films. He is the founder of the T. Colin Campbell Center for Nutrition Studies and the online internationally-recognized Plant-Based Nutrition Certificate offered by the T. Colin Campbell Center for Nutrition Studies in partnership with eCornell. He currently serves as the Chairman of the Board. He has received over 70 grant-years of peer-reviewed research funding, has served on several grant review panels of multiple funding agencies, and has authored over 300 research papers. He presently holds his Endowed Chair as the Jacob Gould Schurman Professor Emeritus of Nutritional Biochemistry in the Division of Nutritional Sciences. Since the publication of "The China Study" in 2005, Dr. Campbell has given more than 600 lectures in the U.S. and abroad. He has positively impacted the lives of thousands of people.
Abstract:
Dietary lipid has long been considered a risk factor for Western diseases in humans, like certain cancers and cardiovascular diseases. Furthermore, saturated fats , commonly associated with animal-based foods, are of more concern than unsaturated fats , commonly associated with plant-based foods. Dietary cholesterol , exclusively found in animal-based foods, also has long been considered a cause of hear t disease . Almost certainly, this is an oversimplification and a source of great confusion and debate. People who promote plant based diets attempt to substantially reduce and even avoid saturated fat and cholesterol consumption whereas people who use animal based foods generally remain unconcerned and even defend the consumption of diets high in saturated fats and cholesterol . About a century ago, for example, a series of experimental animal (rabbit) studies showed that cholesterol consumption was not a significant cause either of increased blood cholesterol and early atherogenesis . Diets rich in animal protein were much more significant causes of these diseases. Additionally, the type and level of dietary fat and protein are important considerations and these will be discussed.
Break:
Networking and Refreshments Break 10:55-11:15
Keynote Forum
Director of the Division of Hematology and Oncology Saint Louis University
Time : 11:15-11:55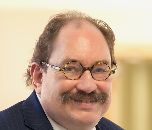 Biography:
Carl E. Freter, MD, PhD, FACP is the Director of the Division of Hematology and Oncology at Saint Louis University. He is a tenured Professor of Medicine, Interim Director of the Saint Louis University Cancer Center and the Rosalie Fusz Endowed Chair of Hematology. Dr. Freter is also the Director of the Fellowship Program in Hematology and Oncology. Dr. Freter received his MD and PhD in biochemistry at Washington University School of Medicine. He did his internship and residency training at Stanford University, and his fellowship in hematology/oncology at the National Cancer Institute at the NIH. Before coming to Saint Louis University in 2014, Dr. Freter was the Co-Director of the Ellis Fischel Cancer Center at the University of Missouri-Columbia, as well as the Director of the Division of Hematology and Oncology and the Fellowship Program in Hematology and Oncology.rnrnHe is one of America's Top Oncologists and for the last 4 years, been featured in St. Louis Magazine's Annual Best Doctors of St. Louis issue.
Abstract:
Chronic lymphocytic leukemia (CLL) is the most common type of leukemia in adults, and is still considered an incurable d isease because most patients generally relapse and eventually develop drug-resistance . Fludarabine (flu)-containing regimens have been evaluated as first-l ine therapy in high-risk leukemia patients. However, drug-resistance represents a serious barrier to successful clinical treatment and is the major cause of treatment failure for CLL patients. Altering lipid metabolism in cancer cells may be more deleterious to growth and chemo-resistance than in normal cells. We hypothesize that altering lipid metabolism in cancer cells may affect chemotherapeutic efficacy. Our goal is to establish flu-resistant leukemia cell lines, determine the alterat ion of lipid metabolism in flu-resistant leukemia clones, and modify lipid metabolism to enhance chemo- and immunotherapeutic efficacy. MEC-2 cells, a CLL cell line, were used as a cell model. Flu-resistant clones were established by exposure to escalating concentrations of fludarabine, s tarting from 10 M to 400 M and cloned from these final survivors. MEC2 cells and flu-resistant clones were characterized in terms of lethal dose (LD50) and several biomarkers . Using MEC2 cells and flu-resistant clones, we further analyzed and compared the differences in lipid metabolism. We found: 1) there is the significant accumulation of glucosylceramide and reduction of sphingomyelin , and 2) an increase in triacylglycerol and free fatty acids and a decrease in phosphatidylcholine and phosphatidylethanolamine in flu-resistant clones. Our data indicate that flu-resistant clones lead to altered lipid compositions which could increase cell survival and reduce apoptosis. Understanding molecular mechanisms of lipid metabolism and modulation of their pathways could provide a novel strategy to overcome drug resistance.
Track 4. Lipid and Lipoprotein Metabolism
Track 2. Lipids in signaling and intracellular trafficking
Track 6. Obesity and Health
Location:
Chair
Carl Freter
Saint Louis University, USA
Co-Chair
Mesut Bilgin
Danish Cancer Society Research Center (DCRC), Denmark
Session Introduction
Saint Louis University
USA
Time : 11:55-12:25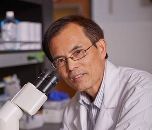 Biography:
Chunfa Huang has completed his PhD from Xiamen University and postdoctoral studies at Wake Forest University School of Medicine and University of Texas Southwestern Medical Center. He was highly trained in lipid metabolism and cell signaling as a graduate student and as a post-doctor. Over the decades, his research area focuses on defining novel signaling pathways that regulate lipid metabolism and that are associated with human diseases including cancer., and has published more than 50 papers in reputed journals.
Abstract:
Cholesterol plays an important role in cancer de velopment, drug resistance and chemoi mmuno-sensitivity. Statins , cholesterol lowering drugs, can induce apoptosis, but also negatively interfere wit h CD-20 and rituximab-mediated activity. Our goal is to identify the alternative targets that could reduce cholesterol levels but do not interfere with CD-20 in chemo immunotherapy of chronic lymphocytic leukemia (CLL). We used MEC-2 cells, a CLL cell line, and the peripheral blood mononuclear cells (PBMCs) from CLL patients, treated them with cholesterol lowering agents, and analyzed the effect of these agents on cholesterol le vels, CD-20 expression and distribution, a nd cell viability in the presence or absence of fludarabine, rituximab or their combinations. We found that MEC-2 cells treated with cholesterol lowering agents (BIBB-515, YM-53601 or TAK-475) reduced 20% of total cellular cholesterol levels, but also significantly promoted CD-20 surface expression. Furt hermore, treatment of cells with fludarabine, rituximab or their combinations in the presence of BIBB-515, YM-53601 or TAK-475 enhanced MEC-2 cell chemoimmuno-sensitivity measured by cell viability. More importantly, these cholesterol lowering agents also significantly enhanced chemoimmuno-sensitivity of the PBMCs from CLL patients. Our data demonstrate that BIBB-515, YM53601 and TAK-475 render chemoimmuno-therapy resistant MEC-2 cells sensitive to chemoimmuno-therapy and enhance CLL cell chemoimmuno-sensitivity without CD-20 epitope presentation or its downstream signaling. These results provide a n ovel strategy which could be applied to CLL treatment.
Edith Cowan University
Australia
Time : 12:25-12:55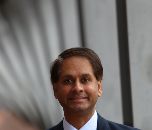 Biography:
Ian James Martins is a reviewer for various journals and was appointed as the Chief Editor for Scientific and Academic Publishing (2013/2014). Research Gate's analysis of Dr Martins publication stats places the RG score higher than 93% of the international researchers. Dr Martins is a Fellow at Edith Cowan University/Honorary Senior Fellow (University Western Australia). Over eating and prevention by food restriction improves liver lipid metabolism and nature of fat consumed is important to improving health with contribution to biology of food restriction and maintenance of the peripheral sink abeta hypothesis and its relevance to organ suicide, diabetes and Alzheimer's d isease.
Abstract:
Interventions to the aging process involve early calorie restriction with appetite regulation connected to appropriate genetic mechanisms that involve mitochondrial biogenesis and DNA repair in cells. In the aging process as the anti-aging genes are suppressed as a result of transcriptional dysregulation chronic disease accelerates and is connected to insulin res istance and neurodegenerative . Interests in the gene-environment interaction indicate that the anti-aging gene Sirtuin 1 (Sirt 1) that regulates food intake has been repressed early in the aging process in various global populations. The connections between Sirt 1 and other anti-aging genes such as Klotho, p66shc (longevity protein) and Forkhead box proteins (FOXO1/FO XO3a) have been connected to lipid metabolism and alterations in these ant i-aging genes regulate glucose, lipid and amyloid beta metabolism. Appetite regulation by nutritional intervention is required early in life that involves Sirt 1 circadian clock gene expression with Sirt 1 maintenance of other cellular anti-aging genes involved in cell metabolism and apoptosis . Interests in anti-aging therapy with appetite regulation improves an individual's survival to metabolic disease induced by gene-environment interactions by maintenance of the anti-aging genes connected to the metabolism of cholesterol, bacterial lipopolysaccharides, drugs and xenobiotics.
Break:
Lunch Break 12:55-13:55
Danish Cancer Society Research Center (DCRC), Denmark
Time : 13:55-14:25

Biography:
In December 2012, Mesut got his PhD degree from Christer S. Ejsing's lipidomics lab at University of Southern Denmark. Here he developed quantitative shotgun lipidomics platform for functional studies of yeast and mammalian cells lipidome. Right, after that he joined Andrej Shevchonko's lab MPI-CBG, Dresden Germany. Here he continued his work on shotgun lipidomics and additionally he deve loped a LC-MS based platform for quantification and discovery of endocannabinoids, small lipids. In 2015, he got offered to start a lipidomics lab at Danish Cancer Society Research Center (DCRC) and since 2015 he has been head of Lipidomics Core Facility (LCF) at DCRC.
Abstract:
Lipids are essential molecules of every living organism. Lipids assemble bilayers, determine the architectu re of cellular membr anes, and orchestrate numerous biological processes. Every living organism is equipped with m etabolic pathways that produce structurally and functionally highly diverse lipid species. The manners of regulations in lipid metabolism are poorly illuminated, yet of pivotal importance since imbalance in the lipid metabolism has been linked to pathophysiology o f numerous diseases. The lipidome – the lipid repertoire of biological materials – includes species that differ in types of head groups, presence, length, and number of fatty acyl chains, numbers and positions of double bonds, and presence of additional modifications such as glycosylation and hydroxylation etc. Obviously the combination of these gives rise to thousands of lipid species. Lipidomics methodologies enable to monitor lipid metabolism via systematic and quantitative measurements of individual lipid species in complex mixtures. Here, we present the shotgun lipidomics methodology, an advanced mass spectrometry -based approach that enables absolute quantification. Shotgun lipidomics allows in a single setup to identify and quantify hundreds of lipid species belonging to 15-20 lipid classes. In brief, sample lipids are extracted into organic solvents and directly infused into mass spectrometer via electrospray ionizatio n. Lipids are separated and identified based on the unique mass to charge ratios of their ions and fragmentation patterns, and absolutely and accurately quantified against internal standards. The simple and robust setup makes this approach particularly suited for high throughput lipidomics analysis. The typical workflow, challenges, and considerations on the shotgun lipidomics will be highlighted.
University of Guelph, Canada
Time : 14:25-14:55

Biography:
Marica Bakovic completed BSc in Chemistry and PhD in Biological Chemistry at the University of Alberta. She received post-doctoral awards from Medical Research Council and Alberta Heritage Foundation. Before com ing to the University of Guelph, she worked in the area of molecular and cell biology of lipid metabolism at the Faculty of Medicine, University of Alberta. C urrently, she is Professor in the Department of Human Health and Nutritional Sciences at the University of Guelph. Dr. Bakovic has a long-lasting interest in lipid metabolism and nutrition, especially in the area of regulation of membrane phospholipids, fatty acids , and methyl-group donors.
Abstract:
Phospholipids play an indispensable role in heart function via their structural and metabolic roles, and serve as a barrier that protects the intracellular cell environment. The first evidence of mammalian heart dysfunction in relation to deregulated phospholipid synthesis by the CDP-ethanolamine Kennedy pathway came from our recent study with CTP: phosphoethanolamine cytidylyltransferase (Pcyt2) heterozygous mice ETKO. ETKO mice of both genders have reduced phosphatydylethnolamine (PE) synthesis and turnover, accumulate plasma and tissue triglycerides and develop insulin resistance. However, only ETKO males develop age-related cardiac hypertrophy and hypertension. The underlying mechanism for the male specific dysfunction was identified in the accumulation of arachidonic acid and other n-6 elongation/desaturation pathway intermediates in the male heart membranes and reduced circulating testosterone levels. There is a clear sexual dimorphism in the heart phospholipids and the sex-related differences expand to the heart neutral lipids but not cardiolipin. Dysfunctional Pcyt2 gene (reduced PE synthesis and turnover) causes insulin resistance in both males and females, however specifically perturbs membrane metabolism protecting the female heart and causing the male-specific diabetic cardiomyopathy. We explore the nature of those differences to show what role Pcyt2 plays in cardiac cell function, signaling, and gene expression and how they contribute the male-specific hypertension and heart pathology.
University of Central Florida, USA
Time : 14:55-15:25

Biography:
Sampath Parthasarathy MBA, PhD , was instrumental in the development of the concept of oxidized LDL and its contribution to atherosclerosis , a major form of cardiovascular disease. He is currently at University of Centr al Florida as the F lorida Hospital Chair in Cardiovascular Sciences and the Associate Dean of Research. Dr. Parthasarathy has published over 250 articles and has served on numerous editorial boards and NIH committees. He has been continuously funded by NIH and other agencies for over 30 years and he was awarded the distinguished service Award by the American Heart Association and by the American Association of Cardiologists of Indian Origin and from SASAT International. He is also the recipient of the prestigious van Deenen Memorial award for lipids and the Ranbaxy Award for excellence in cardiovascular research.

Abstract:
Apolipoprotein (Apo A1) and apolipoprotein E (Apo E) mimetic peptides have attracted attention due to their ability to reduce atherosclerosis and exhibit antioxidant, anti-inflammatory, and hypolipidemic properties. Based on the nature of the peptide, we predicted that these effects could be attributed to their positively charged amino acid residues and hydrophobicity. Accordingly, we designed and tested whether three distinct and unrelated cationic peptides would inhibit the oxidation of lipoproteins, neutralize the charge of negatively charged modified lipoproteins, and inhibit the latter's uptake by macrophages. As bacterial lipopolysaccharide (LPS) is also a highly negatively charged molecule, we also tested the peptides to affect LPS induced macrophage inflammatory response.
5F-mimetic peptide of apoA1, LL27 derived from the anti-microbial peptide CAMP, and a human glycodelin derived peptide was commercially synthesized. The number of positively charged amino acid residues (K+R) and negatively charged residues (D+E) were 4/4, 7/4, 6/2 respectively. Their abilities to reduce lipid peroxides (LOOH), inhibit the oxidation lipoproteins (LDL & HDL), interact with modified lipoproteins, and to inhibit macrophage uptake of modified LDL and inflammation were analyzed. Their abilities to inhibit LPS and Ox-LDL induced inflammatory responses also were determined.
Cationic peptides decomposed 13-HPODE and inhibited the oxidation of LDL in a lysine dependent manner. Incubation of Ox-LDL and Ac-LDL with the peptides resulted in charge neutralization. Pre-incubation of the peptides with modified lipoproteins reduced the uptake of the latter by macrophages and foam cell formation as detected by Oil-Red O staining. Increased inflammatory gene expressions were observed in the presence of LPS/Ox-LDL. However, peptides inhibited the Ox-LDL-induced inflammatory gene expressions but showed a dual effect on LPS induced inflammatory response. In contrast, native LDL, which has several positively charged domain formed complexes with Ox-LDL and increased macrophage cholesterol accumulation.
Based on these studies, we suggest that cationic peptides may be a valuable tool for controlling Ox-LDL mediated inflammation and atherosclerotic progression. However, the Ox-LDL, in the presence of native LDL might be more atherogenic and suggest a potential competition between soluble peptides and intact lipoproteins.
North-West University, South Africa
Time : 15:25-15:55
Biography:
Sandile Fuku completed his Doctoral studies in Biomedical Technology from the Central University of Technology and is currently a Postdoctoral fellow in the Department of Biochemistry, at North-West University. Currently, his research is on epigenetic regulation in metabolic syndromes, particularly focusing on diabetics and cancer. He has published work in cancer treatment, diabates and phytochemistry .
Abstract:
Background
Activation of Calmodulin dependent protein kinase (CaMK)II by exercise has plethora of benefits in metabolism and health. Regulation of lipid metabolism is very significant to alleviate type 2 diabetes and obesity. The role of CaMKII in the regulation of genes that are involved in lipid metabolism has not been studied yet, which became the focus of this study.
Methods
Five to six weeks old male Wistar rats were used in this study. Western blot was performed to assess the protein expression of Carnitine palmitoyltransferase (CPT)-1 and Acetyl-CoA carboxylase (ACC)-1. Cpt-1 and Acc-1 gene expressions were assessed using Quantitative real time PCR (qPCR).
Results
The results indicate that exercise-induced CaMKII activation increases CPT-1 expression and decreases ACC-1 expression in rat skeletal m uscle. Thus, confirming CaMKII activation by exercise and the resultant increase in lipid oxidation. Administration of KN93 (CaMKII inhibitor) reversed all exercise-induced changes.
Conclusions
This study demonstrated that CaMKII activation, by exercise, regulates lipid metabolism genes in rat ske letal muscle . Fur ther, the increase in lipid oxidation and decrease in lipi d synthesis are evidence of the regulatory role CaMKII in lipid metabolism. CaMKII is a potential target in designing novel therapeutic drugs in the management and treatment of type 2 diabetes and obesity.
Break:
Networking and Refreshments Break 15:55-16:15
Biography:
Abstract:
The burden of cardiovascular disease (CVD) in Indian population is high regardless of their country of residence. World Health O rganisation estimates 60% o world's cardiac patients will be Indians with 50% 0 f CVD related deaths occurring in patients below 70y compared to 23% in the West. Indian ethnicity is regarded as a non modifiable risk factor by CVD prevention guidelines.
The mission of the LAI expert consensus statement on management of dyslipidaemia is to address early onset and higher risk for CVD in this population by simplifying the process of identification at an early age as well as to intensify treatment to aggressively mange risk factors including life style changes at a lower risk levels compared to other global guidelines.
The choice of a lower target of LDL C of <50 mg/dl and non-HDL C o <80 mg/dl for the high risk group as well as secondary prevention will help India achieve the expected reduction in CVD. Adoption of Non HDL-C a s a co primary target will address atherogenic lipoprotein pattern that incorpora tes the low HDL and high Triglyceride level in this population. The consensus statement recommends a lower threshold for not using statin at <5% but the use of life time risk assessment in this group. Reducing the age threshold for screening for CVD risk to 18y (at ent ry to university education) is likely to have a greater impact in reducing the CVD epidemic.
While considerable success is seen with the effort taken by LAI to implement the advice to Indian physicians, adoption of this expert advice by governmental bodies, other professional organisation within and outside India will provide a greater impetus to reduce premature CVD in this high risk population irrespective of their place of residence.
University Medical Center Mainz, Germany

Biography:
Laura Bindila is Head of Lipidomics /Mass Spectrometry Facility at the Institute for Physiological Chemistry, University Medical Center Mainz, where her scie ntific interest is unravelling the lipid signals involved in various neurobiologica l processes, and more generally in physiological and pathophysiological states. She is also a member of Research Center for Translational Neuroscience, of the University of Mainz. She has previously worked at Luxembourg Clinical Proteomics, and University of Münster where she has focused on glycoconjugates an d (glyco)proteomics in cancer research and rare diseases.
Abstract:
Lipids are molecular components which play essential roles in many physiological processe s and pathological condi tions, including neurodegenerative , metabolic, immune diseases. The lipids serve not only a constitutive rol e in the cell membrane, but also as the source for downstream signaling molecules, such as endocannabinoids or eicosannoids that underscore essential neurobiological functions. In neurobiology research lipids emerge as important cand idates for biomarkers , drug targets, but also as therapeutic agents. To gain a better understanding of their specific functio ns and to define the signaling networks, especially under pathological conditions, accurate identification and quantification of lipids, as well as profiling of other molecular correlat es such as related genes and proteins in on e and the same tis sue source is essential. In addition, (sub)localization of disease-associated lipid changes within and across tissue regions is essential to expedite the unravellign of disease mechanisms, as well as discovery of lipid-based drug targets and lipid-based therapeutic agents.
Here, advanced lipidomic strategies, combining quantitative mass spectrometry with high-throughput sample preparation for multiplex lipid analysis in minute amount of biological matrices, that enable translation of pr e(clinical) features of neurological disorders into quantita tive neurolipidomics will be discussed.
Workshop on Lipid loading and unloading by cells
Session Introduction
University of Central Florida, USA
Time : 16:15-16:45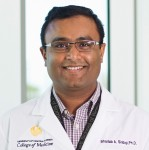 Biography:
Dr. Siddiqi is an Associate Professor at the UCF College of Medicine and earned his Ph.D. at Central Drug Research Institute/Lucknow University i n India. He did post-doctoral training at the National Institute of Immunology in India and the Gastroenterology Division, University of Tennessee Health Science Center. His research is focused on deciphering the cellular and molecular mechanisms underlying the lipid metabolism. His major contribution to the field is the discovery of a new paradigm for the ER-to-Golgi transport of nascent lipoproteins. He serves on editorial boards of several journals and as a reviewer for numerous journals.

Abstract:
Secretion of lipids in the form of very low-density lipoproteins (VLDL) by the liver plays an important role in maintaining overall body lipid homeostasis . Any abnormality a ssociated with this physiological process can lead to severe metabolic disorders such as hyperlipidemia , hepatic steatosis etc. The rate-limiting step in the secretion of VLDLs from the liver is their transport from the endoplasmic reticulum (ER) to the Golgi and represents a potential therapeutic target in controlling VLDL secretion. We have identified a distinct ER-derived vesicle, VLDL transport vesicle (VTV), which facilitates the targeted delivery of VLDLs from the ER to the Golgi. To find out the factors that regulate the biogenesis of these vesicles, we performed detailed proteomic and biochemical analyses. Our data revealed that two small Mr proteins, cideB and SVIP are present in VTV but not in other ER-derived vesicles. Our morphological and co-immunoprecipitation data revealed that both cideB and SVIP specifically interact with VLDL structural protein , apolipoproteinB100. To examine the roles of these proteins in VTV-biogenesis, we carried out an in vitro ER-budding assay. We show that either blocking or knockdown of cideB and SVIP abrogates VTV-budding and VLDL secretion from hepatocytes . We conclude that cideB and SVIP control VLDL/lipid secretion from the liver by regulating VTV-formation and their identification is critical for the development of novel therapeutics for dyslipide mia.
University of Central Florida, USA
Time : 16:45-17:15

Biography:
Michal Masternak has completed his PhD at the age of 26 years from Poznan University of Medical Sciences and postdoctoral studies from Southern Illinois University, School of Medicine in Springfield , IL. He is an Associate Professor at Univerist of Central Florida. He has published more than 76 papers in reputed journals and has been serving as an editorial board member in several scientific journals.
Abstract:
Studies of mice with growth hormone (GH) deficiency or resistance have shown that disruption of the GH axis promotes insulin sensitivity, improves glucose metabolism and is strongly associated with extended longevity and delayed aging. Long-living GH receptor knockout (GHRKO) and GH-defic ient Ames dwarf (df/df) mice are obese and more importantly have more visceral fat than their normal counterparts, yet these mice are still very insulin sensitive. Interes tingly, our data showed that surgical visceral fat removal (VFR) decreased insulin sensi tivity and glucose tolerance in long-living, obese GHRKO and df/df mice in comparison to sham controls, while the same intervention improved insulin sensitivity and glucose tolerance in N mice. Additionally, VFR intervention improved insulin signaling p athway in skeletal muscle in normal mice only, without any alterations in GHRKO animals. We also found that the transplant of visceral fat from GHRKO mice to N mice (N-GHRKO) improved whole body insulin sensitivity when comparing with sham-operated mice (N-S) and with mice that received visceral fat from N mice (N-N). Observed improvement of insulin sensitivity was associated to increased phosphorylation levels of insulin receptor and increased expression of Pparα and Pparγ in the liver.These findings show that the same endocrine organ plays different role on insulin sensitivity in GHRKO and df/df mice when comparing with N control mice. We hypothesize that this divergent role of VF is due to different secretory pattern in visceral fat, which is mediated by suppression of GH action in adipose tissue.
University of Central Florida, USA
Time : 17:15-17:45
Biography:
Sampath Parthasarathy MBA, PhD , was instrumental in the development of the concept of oxidized LDL and its contribution to atherosclerosis , a major form of cardiovascular disease . He is currently at University of Central Florida as the Florida Hospital Chair in Cardiovascular Sciences and the Associate Dean of Resea rch. Dr. Parthasarathy has published over 250 articles and has served on numerous editorial boards and NIH committees. He has been continuously funded by NIH and other agencies for over 30 years and he was awarded the distinguished service Award by the American Heart Association and by the American Association of Cardiologists of Indian Origin and from SASAT International. He is also the recipient of the prestigious van Deenen Memorial award for lipids and the Ranbaxy Award for excellence in cardiovascular research.
Abstract:
Generation of foam cells, an essential step for reverse cholesterol transport (RCT) studies, uses the technique of receptor dependent macrophage loading with radiolabeled acetylated Low Density Lipoprotein (Ac-LDL). In this study, we used the ability of a biologically rel evant detergent molecule, Lysophosphatidylcholine (Lyso PtdCho), to form mixed micelles with cholesterol or cholesteryl ester (CE) to generate macrophage foam cells. Fluorescent or radiolabelled cholesterol / Lyso PtdCho mixed micelles were prepared and incubated with RAW 264.7 or mouse peritoneal macrophages. Macrophag es incubated with cholesterol or CE (unlabeled, fluorescently labeled or radiolabeled) / Lyso PtdCho mixed micelles accumulated CE as documented by microscopy, lipid staining, labeled oleate incorporatio n, and by thin layer chromatography (TLC). Such foam cells unloaded cholesterol when incubated with high density lipoprotein (HDL) and not with oxidized HDL (Ox-HDL). We propose that stable cholesterol or CE / Lyso PtdCho micelles would offer advantages over existing methods.
Using this technique we demonstrated that such macrophages mimicked biological properties attributed to cholesterol loaded macrophages. Earlier, we had used similar technique to enrich cells with beta carotene. We suggest that this novel technique of delivering macromolecules to the cells could be further manipulated to de liver other hydrophobic large molecular cargos to the cells.